House Ways Reconciliation Bill Could Impact IRAs and Solo 401k Plans in Various Ways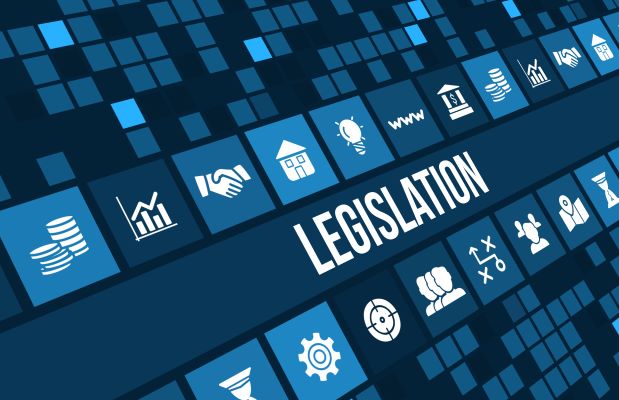 On September 15, the House Ways and Means and Energy and Commerce Committees approved components of the Democrats' $3.5 trillion budget reconciliation package ("Budget Legislation" or "the Legislation") that would impact IRAs including IRA LLCs and solo 401k plans. Mega-Roth, backdoor IRAs and large retirement account balances would be limited. The pending legislation is part of the Build Back Better Act reconciliation recommendations and aims to unwind many features of Republicans' Tax Cuts and Jobs Act of 2017 ("TCJA") and would supposedly raise $3.5 million of revenue from taxes over the span of 10 years.
Following are the provisions in the House Ways bill that would have a major impact on IRAs and retirement plans including solo 401k plans:
Creates a prohibition on Roth or Traditional IRA contributions: Led by Richard Neal (D-MA) and Senate Finance Committee Chairman Ron Wyden (D-OR) who have been the main advocates, it would limit IRA contributions if an aggregate IRA and defined contribution balances (e.g. 401k and including solo 401k) exceed $10M. This prohibition would apply to individuals making more than $400–$450k (depending on filing status). Any such contributions exceeding the limit would be subject to an annual 6% excise tax. See: Ways and Means Subtitle I, Part 3, Subpart A
Puts Limits on High-Income Earners and Those with Large Retirement Account Balances: A 50% required minimum distribution applies to account balances over $10 million for individuals making more than $400-$450K. The $10 million threshold would include combined balances in IRAs and defined contribution plans such as the solo 401k and day-time employer 401k. See: Ways and Means Subtitle I, Part 3, Subpart A
Eliminate the "backdoor" and "mega backdoor Conversions": Effective after December 31, 2021, the Legislation eliminates the conversion of after-tax IRAs and voluntary after-tax qualified plan (e.g., solo 401k) contributions. This would also do away with the conversion of voluntary after-tax solo 401k contributions to the Roth solo 401k or the Roth IRA, effectively eliminating the mega backdoor solo 401k. See: Ways and Means Subtitle I, Part 3, Subpart B
Eliminate Pretax Conversions: Starting in 2032, for those making $400–$450k eliminates the conversion of pretax IRAs and pretax qualified plans such as pretax solo 401k conversions to a Roth IRA or a Roth solo 401k. See: Ways and Means Subtitle I, Part 3, Subpart B
Restriction on IRA Investments: The Legislation prohibits the investment of IRA funds in a private investment including private equity if the investment sponsor requires the IRA participant to either have a specified minimum amount of income or assets, have completed a specified level of education, or hold a specific license or credential. Prohibits investment of IRA funds in entities in which the owner has a more than 10 percent interest or is an officer or director of the entity. Constructive ownership of family members applies (spouse, ancestor, lineal descendant, and spouse of lineal descendant). If the legislation is passed, these investments would be required to be divested from the IRA by December 31, 2023. See: Ways and Means Subtitle I, Part 3, Subpart B
Following are some additional items found in the House Ways bill that would impact individuals and businesses:
Increase of the top individual tax rate to 39.6% from 37%;
Raise in the top capital gains tax rate to 25% from 20% (28.8% when combined with the 3.8% net investment tax);
A new 3% surtax on the income of certain high-income individuals and expansion of the net investment income tax;
Acceleration of the scheduled expiration of TCJA estate tax provisions; and
Increase in the corporate tax rate to 26.5% from 21% for businesses with gross income exceeding $5 million.
The proposed legislation is just that. In order for it to become law it must first pass the House and then the Senate (requiring all 50 Democratic senators approval including Senator Joe Manchin) before it can land on the President's desk for signature. Stay tuned!
Published in Member Blogs, Uncategorized