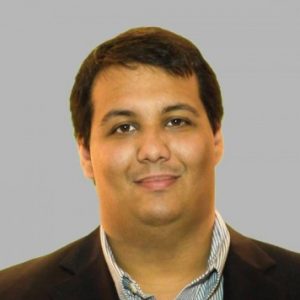 Steven Hamilton
Professional
Hamilton Tax and Accounting has been solving our clients tax issues since opening in 2013. When Steven C. Hamilton II EA founded the firm on the preface of providing expert bookkeeping and tax services to our clients from both our office location and through digital means. We provide all levels of b
Hamilton Tax and Accounting has been solving our clients tax issues since opening in 2013. When Steven C. Hamilton II EA founded the firm on the preface of providing expert bookkeeping and tax services to our clients from both our office location and through digital means. We provide all levels of business services from tax preparation and consulting to CFO services to clients worldwide.
We specialize in preparing tax returns for small businesses, real estate investors and self directed retirement accounts. We will create a specialized tax plan based on your needs We are looking to develop long lasting partnerships with our clients. We achieve this through continuous contact, we do not want you to see us once per year. We encourage you to consider us your financial partner.
We are an office of Enrolled Agents. Wondering what an Enrolled Agent is? Enrolled Agents (EAs) are federally licensed tax practitioners who have technical expertise in the field of taxation and are licensed to represent taxpayers for audits, collections, and appeals before the Internal Revenue Service at administrative levels. Enrolled Agents are the only tax practitioners required by federal law to maintain their expertise through continuing professional education. (National Association of Enrolled Agents.)
Steven Hamilton provides quality continuing education through our partner Gryphon CE. He provides quality advanced education to those looking to advance their tax knowledge. You can sign up even as a non-tax professional to learn everything from basic tax to advanced concepts and audit representation.
Do you have a tax question for which you cannot find an answer or an IRS letter that you do not understand? We can help solve your tax problems.
Please use our 
Contact Us
 page to request a quote or to provide us feedback.
Member since May 26, 2021
See More